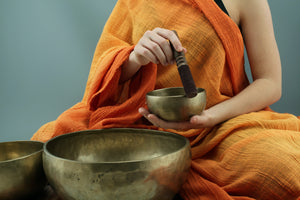 Meditation and sound healing are both powerful practices that can have a profound impact on our physical, emotional, and mental wellbeing. Meditation is a form of mindfulness that involves focusing the mind on a specific object, thought, or activity to improve awareness and calm the mind. By regularly practicing meditation, we can improve our concentration, reduce stress and anxiety, and increase overall well-being. Sound healing, on the other hand, uses specific sounds and frequencies to induce a state of relaxation and well-being. This can be done through the use of instruments such as singing bowls, gongs, and tuning forks, or...
---
Today, when we turn on the news, we hear about the global pandemic and how it has affected our economy. Every news channel has reported on the financial deficit that 2020 has brought upon us. But amid all the numbers and charts, we have yet forgotten what this year has affected the most- us. New York Times, CNN, and even the American Psychological Association has reported increased stress levels in people during the pandemic. The uncertainty and fear that the virus has brought have caused a high level of anxiety in people. And the restrictions that has been in place due to...
---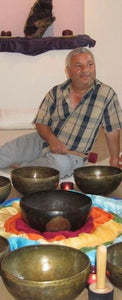 For decades Singing Bowl Master Sudeep Lamsal has been using and teaching about sound therapy. People living around the Kathmandu valley and from other parts of the world visit him to learn about Singing Bowl therapy and its benefits. He uses Singing Bowl as his primary tool and has one of the finest Singing Bowl collections globally. He makes high-quality Tibetan Singing Bowls and has been in the business for almost four decades. He is well-known in the singing bowl community as a Singing Bowl expert and a master healer. He uses vibration therapy and sound therapy in his practice....
---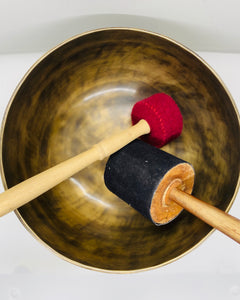 Records of Singing Bowls have been found throughout the Himalayas bordering China, India, and Nepal for ages. Experts have tried to pinpoint how and when singing bowl originated, but they have different answers. Yet legends have been passed down from generations throughout the Himalayas, stating that these bowls were Buddhist monasteries' prized possessions. People believe that as the monks migrated to different places, they brought the bowls and shared their secrets.  Today Singing bowl is not a secret. One can find authentic singing bowls throughout Nepal, India, Tibet, and even on online platforms. But the problem with some of these...